Founded in 2012
---
Jared Scherz, Ph.D., M.Ed., ACS
Dr. Scherz is a clinical psychologist, author, and consultant, working with educators for over 30 years. He earned his Master's in Education from Penn State University, becoming an elementary school guidance counselor before gaining his Ph.D. in psychology. Dr. Scherz has worked in both rural and inner city schools, creating innovating prevention and intervention programs.
Dr. Scherz believes that by supporting educator wellness and organizational health, schools will be better equipped for the challenges of modern- day education. Self-reflective practitioners, who can recognize and meet their needs are the keys to cultivating environments where both academic and psychosocial emotional learning can flourish.
As the CEO of TeacherCoach, our mission is to develop educational ecosystems, bringing new revenue streams into school districts, making schools the hub of wellness in their community, and blending personal growth and professional development for faculty. Through the first ever Learning Engagement System (LES), districts can meet the wants of the individual and the needs of the organization.
Christy Anana, M.Ed., NBCT, RYT
Christy Lynn Anana, M.Ed., NBCT, RYT, is a National Board-certified school counselor, Mindfulness Director, registered yoga teacher, Educational Leadership doctoral student through University of Washington, and author of 4 books: I Can Feel Better: A Tapping Story, A Finder of Lost Things, Five Best Days to Runaway, and A Safe Place. She is passionate about learning new ways to help people let go of stress and trauma. She uses yoga, mindfulness, tapping, EMDR, and Rainbowdance as ways to promote self-regulation, attachment, and competency. She is continuously looking for ways to help people do their best, make good friends, and have room in their bodies for happy feelings/thoughts. Christy was named 2016 Washington School Counselor of the Year.
Nikki Modeste, Ph.D.
Nikki Modeste, holds a Ph.D. in I/O Psychology. She has over 10 years of experience in Human Capital Management with an expertise in internal coaching, mentoring, performance management, succession planning and the well-being of the employee. She has facilitated workshops focused on improving performance with leaders of people, to include executives and directors. She believes in improving talent in organizations by approaching it from a holistic perspective to understand the barriers that are preventing organizational talent from being their best selves.
Shari Simmons
Shari is a writer with 25 years of experience writing for multiple industries. She is a former teacher and has also worked in the wellness industry for 15 years. She is proud to bring her experience to TeacherCoach because its philosophy of providing mental health and wellness support to educators, the most important and under appreciated profession in this country, aligns with her own ideology.
Shari is our marketing specialist, creating our outreach campaigns including our monthly newsletter. Shari has also helped with copy editing for the books written by Dr. Scherz.
Eileen Murphy, Ph.D.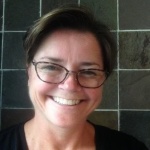 Eileen has a long background in corporate coaching. In 2001 she was hired by forward thinking principal who was interested in combating teacher burnout, improving communication and promoting work / life balance. In the more than twenty years since, she's conducted workshops, retreats, evaluations and individual and group coaching sessions. Eileen is married to a 4th grade teacher as well as having children who have gone through school in person, virtually and in hybrid models.
Montrea Arndt-Verlander, MBA, MIS, Ph.D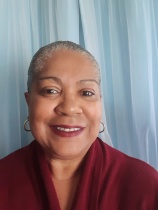 We as human beings experience life stressors and or trauma. Sometime it can feel like we are falling apart. Sometimes it can feel like we are all alone with no one to listen. As a therapist my goal is to help other to heal and work through the issues that cause them to feel as though they are not at peace with themselves. I my goal is to guide people through stressful experiences. To find healthy perceptions of themselves and strengthen their relationships, so they can know themselves as peaceful, complete whole and safe. As unique human beings there is no one size fits all approach to therapy. As a clinical psychologist I have been trained in a range of modalities including Gestalt Therapy. My clients have included children, adults and families. My educational background includes a MBA, MIS, and Ph,D in Clinical Psychology from Walden University.
Mark Gallo
Mark brings an expertise and wealth of knowledge to our business development team. Mark's experience working with both public and private schools has allowed him to develop relationships with all levels of administration and key stakeholders. Mark has a passion for assisting school districts in providing administration, teachers and students with valuable solutions and tools to succeed.
Mark holds a bachelors degree from Rutgers University in Camden, New Jersey. He also spent 6 years as a public school board member for one of the largest K-8 districts in New Jersey.
Chip Chantry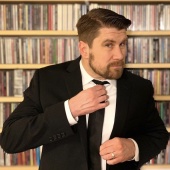 Chip is an educator, stand up comedian, and television writer. After teaching in the public school system for 15 years while moonlighting as a comedian, Chip left the classroom to pursue his career as a writer, working as a producer for NBC Universal and the National Geographic Network. As a comedian, Chip was the winner of 2013's Philly's Phunniest Contest at Helium Comedy Club, and was named Best Comedian in 2018 by Philadelphia Magazine. His latest comedy album, Swinger's Party! debuted at #1 on the iTunes comedy charts and is currently in rotation on SiriusXM.
Chip has made a career of combining comedy and education. Besides his years as a corporate trainer, he has taught the Introduction to Stand Up class at Helium Comedy Club in Philadelphia, hosts the edutainment podcast, A Dangerous Thing, and co-created A Funny Thing About the Sky, where he takes comedy to an unlikely setting- a planetarium- to explore the lighter side of astronomy. Chip strongly believes in the idea that if you can make 'em laugh, you can make 'em learn.
Peter Scott
Peter Scott is a former special education teacher, trainer, head of curriculum, and publisher. With over 25 years of education experience, Peter has managing global product and publishing lines for the school market and developed blended solutions for professional development including curriculum development for both face-to-face, and online synchronous/asynchronous delivery systems. He has extensive national experience consulting with school districts and state education departments.
Peter holds a B.A. from the State University of New York, and a M.S. in Education from Manhattanville College, New York.