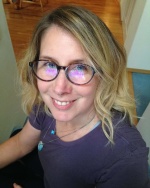 Christy Lynn Anana, M.Ed., NBCT, RYT
Christy Lynn Anana is a National Board-certified school counselor, registered yoga teacher, and author of 3 books: I Can Feel Better: A Tapping Story, and A Finder of Lost Things, and Five Best Days to Runaway. She is passionate about learning new ways to help people let go of stress and trauma. She uses yoga, mindfulness, tapping, EMDR, and Rainbowdance as ways to promote self-regulation, attachment, and competency. She is continuously looking for ways to help people do their best, make good friends, and have room in their bodies for happy feelings/thoughts. Christy was named 2016 Washington School Counselor of the Year.
Patty Barrette, M.Ed.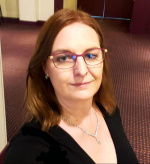 Patty Barrette has a Master's in Education and has begun working towards her PHd in Education. She was a high school Social Studies teacher for 16 years in Appleton, WI, primarily teaching US History, Psychology and English Language Learners. Prior to joining Teacher Coach, she was the Director of Professional Development for North Dakota United, growing the program extensively in her 4 ½ years there. In her role at North Dakota United, she developed hundreds of courses, with her Educational Ethics course being her highlight. Patty believes firmly in the need for high quality, relevant professional learning opportunities for educators and families. Patty has 2 adult children in college and also has 2 dogs and 2 cats.
Carol Bricker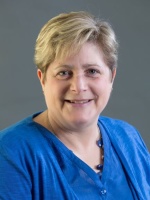 Carol Bricker is a retired elementary school educator from just outside Toronto, Ont. Canada. During her thirty year career, she assumed various roles in Special Education: Classroom Teacher, Special Education Resource Teacher and Special Education Facilitator. Through these roles, Carol has seen the importance that active parental involvement has on student achievement and has supported parents to develop and reinforce their child's social, emotional and academic learning.
Since retirement, Carol has joined her husband Jamie to co-host the twice monthly podcast, Bricker by Bricker on VoicEd Radio. Through this medium, they have been actively involved in the promotion of parental engagement and have provided parents with a variety of relevant skills to support their child's academic journey.
Jamie Bricker
---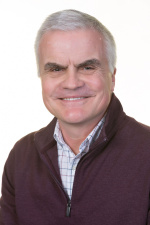 Jamie Bricker is a retired elementary school educator from just outside Toronto, Ontario, Canada. His thirty year career encompassed teaching all grades from 1 to 8, as well as over a decade in school administration. His appreciation of the importance of a strong home-school partnership was further deepened while supporting the educational journey of his two sons.
Jamie is now an international speaker on both educational and parental issues. He is a published author of the The New 3 Rs of Teaching and Learning, in addition to several magazine articles that have explored both teaching and parenting matters.
As both a parent and an educator, Jamie has seen the immense impact committed parental engagement has on a child's attitude towards school and his/her academic success. To facilitate further discussion of this home-school partnership, for the past 18 months Jamie and his wife Carol have co-hosted Bricker by Bricker, a twice monthly podcast on VoicEd Radio. The underlying theme of this podcast is to provide parents with a better understanding of current educational pedagogy, as well as, strategies and recommendations to foster a rich, home learning environment.
Jane Bluestein, Ph.D.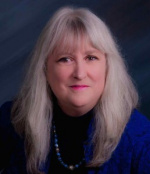 A dynamic and entertaining speaker, Dr. Bluestein has worked with thousands of educators, counselors, healthcare professionals, parents, childcare workers, and other community members world-wide. She has appeared internationallyas a speaker and talk-show guest, including several appearances as a guest expert on CNN, National Public Radio and The Oprah Winfrey Show.
Dr. Bluestein specializes in programs and resources geared to provide practical and meaningful information, training and hope in areas related to relationship building, effective instruction and guidance, and personal growth and development. Much of her work focuses on interactions between adults and children, especially children at risk. Her down-to-earth speaking style, practicality, sense of humor, and numerous stories and examples make her ideas clear and accessible to her audiences.
Jane is an award-winning author whose books include The Win-Win Classroom; Becoming a Win-Win Teacher; Managing 21st Century Classrooms; Creating Emotionally Safe Schools; High School's Not Forever; Parents, Teens, & Boundaries; The Parent's Little Book of Lists: Do's and Don'ts of Effective Parenting; Mentors, Masters, and Mrs. McGregor: Stories of Teachers Making a Difference; and Magic, Miracles & Synchronicity : A Journal of Gratitude and Awareness. Dr. Bluestein's latest book is The Perfection Deception: Why Trying to Be Perfect is Sabotaging Your Relationships, Making You Sick, and Holding Your Happiness Hostage.
Formerly a classroom teacher (in inner-city Pittsburgh, PA), crisis-intervention counselor, teacher training program coordinator, and volunteer with high-risk teens at a local Day Treatment Program, Dr. Bluestein currently heads Instructional Support Services, Inc., a consulting and resource firm in Albuquerque, New Mexico.
Margaret Jones-Carey
Dr. Margaret Jones-Carey has been a public school educator for more than 30 years. She has held the titles of teacher, principal, coordinator of financial services, director of technology and curriculum, chief academic officer, executive director and assistant/associate superintendent. Dr. Jones-Carey served as an Assistant Professor and Program Director for the Educational Leadership Program at St. Bonaventure University for more than 3 years.
Dr. Jones-Carey has presented internationally on topics such as 21 century learning, a pedagogy of possibilities: Literature and writing to seek justice and peace beyond the classroom walls, using teacher leaders to infuse global competence in schools and is currently working on developing professional learning opportunities for educators around teacher pedagogical practices, teacher leadership and global competency and has presented in several schools on using restorative practices. Dr. Jones-Carey has also presented on Family Engagement and is a regular blog contributor on gettingsmart.com. Dr. Jones-Carey remains passionately committed to developing future teachers and leaders.
Nat Damon, MA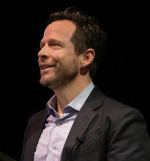 Nat Damon is a London-based writer, consultant, 25-year educator, administrator and board member. He has written three books, the first of which, Time to Teach: Time to Reach: Expert Teachers Give Voice to the Power of Relational Teaching was released in May, 2018 through Relational Schools Foundation (Cambridge, UK).
Time to Teach: Time To Reach supports the work that often gets unacknowledged in this age of data, metrics, and quantitative measurement. Nat's book supports the idea that teacher effectiveness cannot be quantitatively measured through student test scores. Excellent teachers are defined by the power of their student relationships. Deeper and more confident learning takes place in classrooms that put a premium on those relationships. Relational teaching supports a stronger and broader approach to the teaching vocation. "Teaching is messy; the human condition is messy" (p. 191, Time to Teach: Time to Reach)This central tenet is why expert teachers feel a calling to teach. Nat's research isolates the following six areas as central to healthy school cultures: Trust, Exploration, Authenticity, Connection, Hope and Reflection (TEACH-R).
Joel Fuhrman, M.D..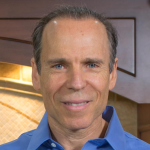 Joel Fuhrman, M.D. is a board-certified family physician and nutritional researcher who specializes in preventing and reversing disease through nutritional and natural methods. He is the president of the Nutritional Research Foundation and author of seven New York Times best sellers: Eat For Life, Eat to Live, The End of Diabetes, The End of Dieting, The End of Heart Disease, Super Immunity, and The Eat to Live Cookbook. As one of the country's leading experts in nutritional and natural healing, he has appeared on hundreds of radio and television shows, including The Dr. Oz Show, Live with Kelly, FOX, CNN, Today, Good Morning America, the Discovery Channel, and Food Network. His own PBS television programs directly address the crisis of obesity and chronic disease plaguing America and has raised over 70 million to help support PBS stations nationwide. Dr Fuhrman also operates the Eat To Live Retreat in San Diego, where people come from all over the world to recover their health. To learn more visit DrFuhrman.com, a great resource to make healthful eating easy and taste delicious.

Alyson Goldstein, M.Ed., MA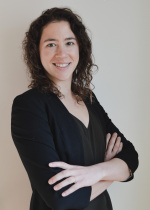 Alyson Goldstein, M.Ed, MA, is an executive coach at Equilibria Leadership Consulting. She is currently completing her doctoral rotation, and is expected to graduate in May with a doctorate in clinical psychology (PsyD) and an MBA from Widener University. She is also a PA Certified School Psychologist, and has training and work experience as a child and family therapist. Alyson provides coaching to teachers and schools, specifically through the framework of strengthening teacher-student relationships as a means to generate positive classroom cultures, effective learning environments, and to prevent punitive discipline.
Prior to entering the world of psychology and leadership, Alyson was a public school teacher teaching high school chemistry and middle school science. She held a position as an adjunct professor at Widener University and was invited to develop a master's level course for students working towards a degree in Organizational Development and Leadership. She has also created curriculum and facilitated workshops for various interventions including effective communication, staying productive, navigating work stress, and addressing unconscious bias at work.
Kayla LeLeux-LaBarge, Psy.D.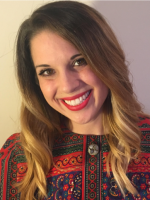 Dr. Kayla LeLeux-LaBarge is an organizational psychologist and senior consultant and coach at Equilibria Leadership Consulting. She received her doctorate in clinical psychology (Psy.D.) from Georgia Southern University and applies her unique interdisciplinary skills to business settings.
She is also the co-creator of the new ed-tech start-up, Young Leader Project. She has played a key role in helping to develop the business model for this new endeavor, managing project operations, securing funding, and coordinating research to achieve data-driven outcomes.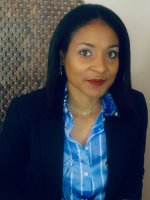 Shondra McClary has a Master's in Education with NYS dual certification in English Language Arts and Students with Disabilities at the secondary level, as well as recent certification in School Building Leadership and pending certification for School District Leadership. A Rochester native, she obtained a Bachelor of Science in Professional & Technical Communications from Rochester Institute of Technology. She has over 20 years of experience in relationship management in both the public and private sector. A Microsoft Certified Educator, she leverages experience in strategic branding and IT to critically think about and address the knowledge and skills required for 21st century teaching and learning. As an instructional coach, she promotes the power of being a reflective practitioner, and focuses on engaging students in a rigorous, relevant and responsive curriculum. She serves on the board for the Westchester Martin Luther King, Jr. Institute for Nonviolence.
Jared Scherz, Ph.D., M.Ed., ACS
Dr. Scherz is a clinical psychologist, author, and consultant, working with educators for nearly 30 years. He earned his Master's in Education from Penn State University, working as an elementary school guidance counselor before gaining his Ph.D. Dr. Scherz runs a wellness clinic in New Jersey that blends live workshops, coaching, and behavioral health.
Dr. Scherz believes that by supporting educator wellness and organizational health, schools will be better equipped for the challenges of modern- day education. Self-reflective practitioners are the keys to cultivating environments where both academic and psycho social emotional learning can flourish.
Through TeacherCoach, we develop educational ecosystems, bringing a new revenue stream into the school district, making schools the hub of wellness in their community, and blending personal growth and professional development for faculty. Through the first ever Learning Engagement System (LES), districts can meet the wants of the individual and the needs of the organization.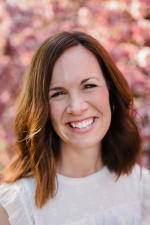 Colleen Schmit has worked in early childhood education as a teacher, consultant, program evaluator and speaker for 16 years. She is the author of "Crisscross Applesauce and Shut the Hell Up: 10 Reflective Lessons for New and Seasoned Teachers" and "The Burn Book: 8 Key Strategies to Recognize and Extinguish Teacher Burnout." Colleen earned her master's in early childhood education at Concordia University and began her career as a teacher in Omaha, Nebraska. She is also a pre-K CLASS trainer and online CDA facilitator through Teachstone. Colleen and her husband, Bob, enjoy spending time with their four kiddos and eating lots of pizza.
Eric Schmieder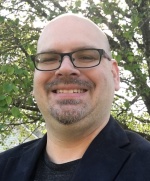 Eric Schmieder is a TeacherCoach content expert, an online educator with nearly two decades of teaching experience, and author. Currently he serves as a faculty member in the NC Community College System, as chair of the Parent Advisory Council for Cooper Academy in the Johnston County Public Schools, and in various leadership roles with the Tuscarora Council of the Boy Scouts of America. Having started his first business in 1997, Eric possesses a masters degree in Entrepreneurship, with additional doctoral studies in technology management and organizational leadership. His presentations on educating through a crisis are adapted from licensed content permitted for use through his membership on the John Maxwell Team.
Dr. J. P. (John) Streukens, Ph.D., M.Ed., R.Psych., CRHSPP, ICADC, ICCDPD, CCAC, RSAS, US-DOT-SAP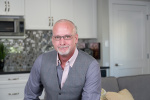 Dr. John Streukens is the President & CEO of S.A.E. Psychological. He has over 30 yrs. experience in the Mental Health & Substance Disorders field. His work experience has included substance detoxification & treatment facilities, EFAP consulting, and general private practice. Dr. Streukens initiated the term SAE (Substance Abuse Expert) as a Canadian response to the SAP (Substance Abuse Professional). Besides his current business activities, Dr. Streukens teaches at a local University in the Department of Psychology and provides Clinical Psychological Consulting to the EMS personnel in Alberta, Canada. Dr. Streukens is an active member of CAP, PAA, CRHSP, and the CACCF.
Sara Tamers, Ph.D., MPH
Sara L. Tamers, PhD, MPH is a health research scientist at the National Institute for Occupational Safety and Health, Centers for Disease Control and Prevention. There, she serves as coordinator of the Research Program Development and Collaboration arm of the Total Worker Health® Program, assistant coordinator of the Healthy Work Design and Well-Being Program, and coordinator of the Future of Work Initiative. Her research addresses total worker health, occupational safety and health, worker well-being, future of work, life course perspectives, obesogenic behaviors, social determinants of health, social networks and support, and cross-country comparisons.
Dr. Craig Weiner
Craig Weiner is a co-founder and director of the EFT Tapping Training Institute. He trains, mentors and certifies professionals around the world with a variety of trauma informed techniques and practices. Through live and online education continuing education courses he works to educate and support healthcare practitioners to integrate tapping approaches into their practices to support individuals to increase their resiliency and overcome adversity. He is also the co-producer of the film The Science of Tapping. Dr. Weiner has also been a chiropractor in private practice for nearly 30 years. www.efttappingtraining.com
Alina Frank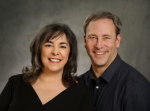 Alina Frank is a co-founder and director of the EFT Tapping Training Institute. She has been teaching and mentoring EFT and Matrix Reimprinting for the past 15 years. She has worked with educational systems and families as well as professionals in stress reduction using tapping modalities helping them to find their own inner guidance and self-empowerment to heal their bodies and their personal lives. She is an author and contributing author to many books and articles on EFT and has been recognized internationally as a master trainer of trainers. www.tapyourpower.net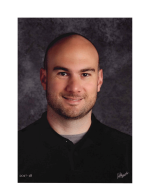 Josh Webb has worked in the educational field since 2003 and currently serves as a School Counselor in the Edmonds School District, teaches as an Instructor at City University of Seattle and offers training and consultation to school districts on mental health support, crisis response and school safety. Josh is passionate about improving mental health literacy for educators, parents and students. He is also a certified trainer for Cognitive Behavioral Intervention for Trauma in Schools (CBITS), Youth Mental Health First Aid (YMHFA), Signs of Suicide (SOS) and PREPaRE workshops 1 and 2 (school crisis prevention and response). Josh is an expert on supporting schools that have experienced severe trauma, providing interventions for at-risk students, and has worked extensively on bridging the gap between school-based and community mental health systems. In his spare time, Josh enjoys coaching school sports, especially basketball and wrestling.